If we treat people as if they were what they ought to be,

we help them become what they are capable of becoming.

 

– Johann Wolfgang von Goethe
Dear reader,
The year is drawing to a close. We would like to take this opportunity to thank you for the trust you have placed in us and the valuable cooperation.
We wish you a merry Christmas holiday and a healthy and successful new year.
All of us at Grünewald Consulting join in wishing you Happy Holidays.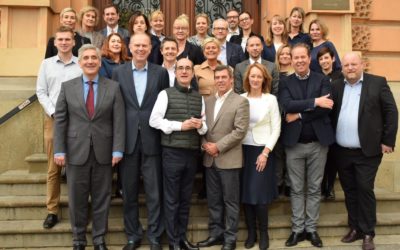 At this year's INAC EMEA meeting, representatives from 17 countries met in Bratislava to discuss current trends and country-specific requirements in the field of executive search.
read more