Lisbon – a place to be!
At the end of October, Lothar Grünewald visited our INAC partner Rui Borges, himself INAC President and Managing Partner of Ad Capita Executive Search in Lisbon, Portugal.
About Rui: He has been the owner and CEO of the executive search company since 2001 and is one of the top names in executive search in Portugal and beyond. Thank you very much for the warm welcome to an evening dinner and an interesting dialogue to intensify the business exchange and to jointly address the mid-sized German companies!
Lothar Grünewald summarises: "It is amazing how one of the oldest cities in Europe has developed into a hot spot for economic investments through healthy markets, strong economic growth and tax advantages. The pulse of time is definitely felt here in Portugal!"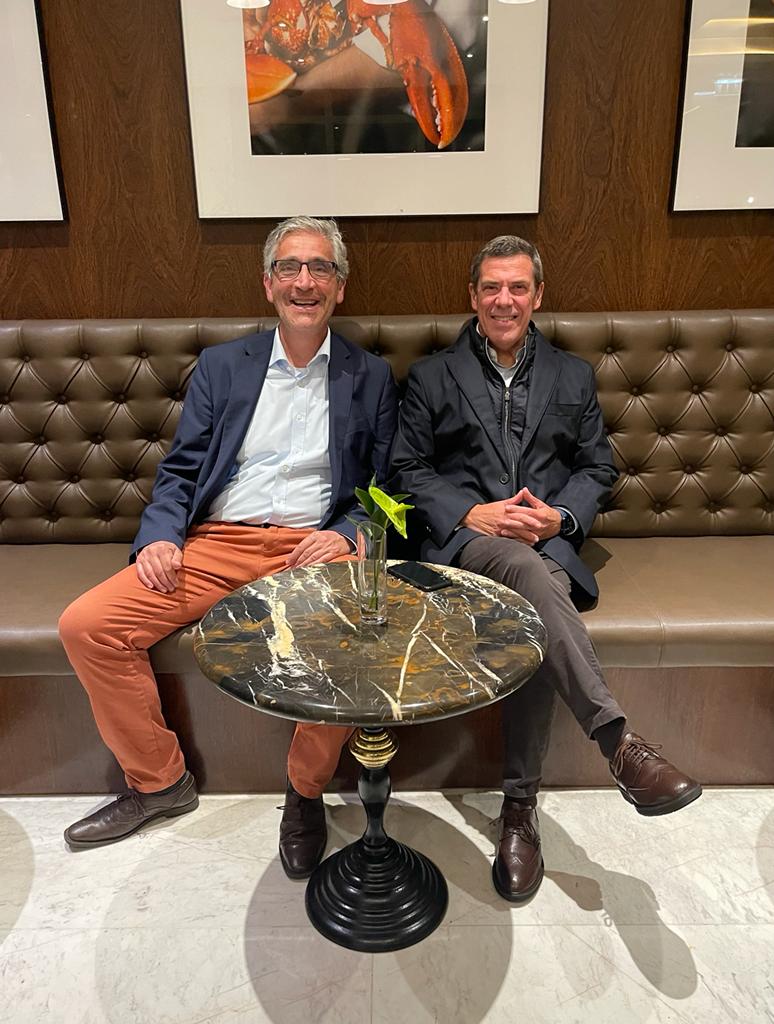 Lothar Grünewald (l.) and Rui Borges, Managing Partner of Ad Capita Executive Search (r.)
Portugal, a democratic republic located on the Iberian Peninsula in Southwestern Europe, is divided into 18 districts, with Lisbon as the capital. The official language of Portugal is Portuguese, and the currency is the euro (EUR). Around 10 Mio. inhabitants live on an area of 92,225 square km (in 2020: 43.3% urban; 56.7% rural)
A global maritime power during the 15th and 16th centuries, Portugal lost much of its wealth and status with the destruction of Lisbon in a 1755 earthquake, occupation during the Napoleonic Wars, and the independence of Brazil, its wealthiest colony, in 1822.
Portugal is a founding member of the North Atlantic Treaty Organization (NATO) and entered the European Union (EU) in 1986. Portugal has become a diversified and increasingly service-based economy since joining the European Community in 1986. Over the past two decades, successive governments have privatised many state-controlled firms and liberalised key areas of the economy, including the financial and telecommunications sectors. Part of the European Monetary Union (EMU) since 1998, Portugal began circulating the euro on 1 January 2002.
Fun fact: Did you know that Lisbon was once "The City of Spies"?
Spying flourished in the Portuguese capital during World War II. Portugal's neutrality and its strategic location as the main point of entry and exit into Europe facilitated espionage.
Ian Flemming, the British Writer who created the series James Bond, was a real-life spy who was stationed in Lisbon for the British Secret Service. It was at the Estoril Casino on the Portuguese Riveira that he was inspired to write his first book, Casino Royale.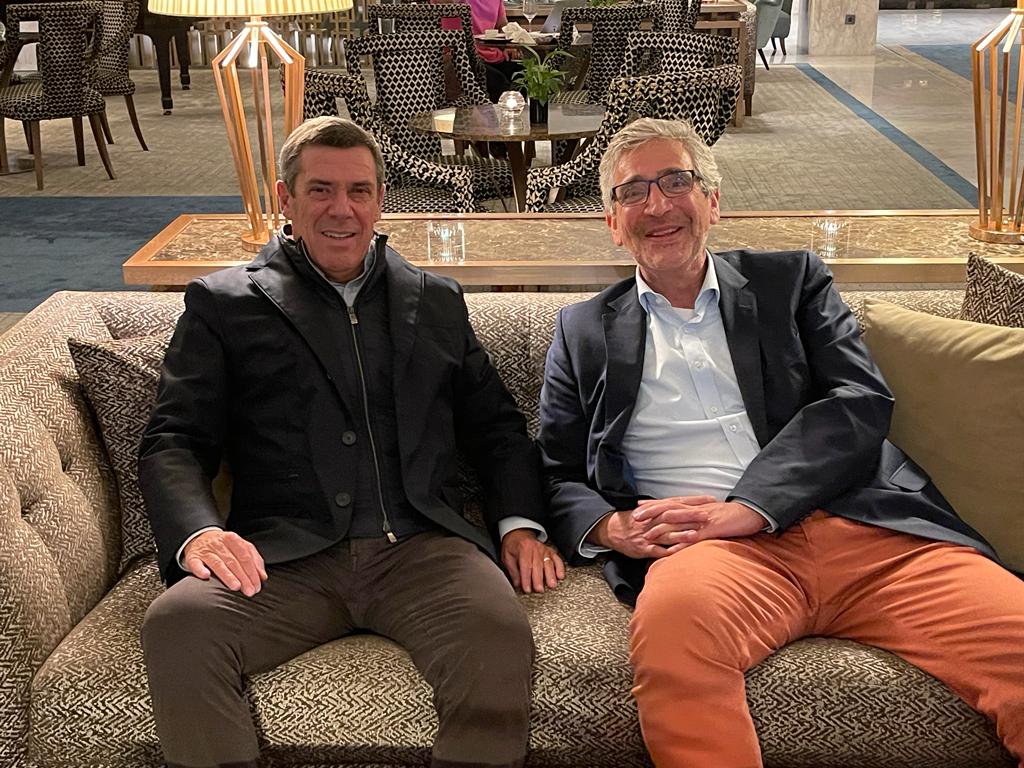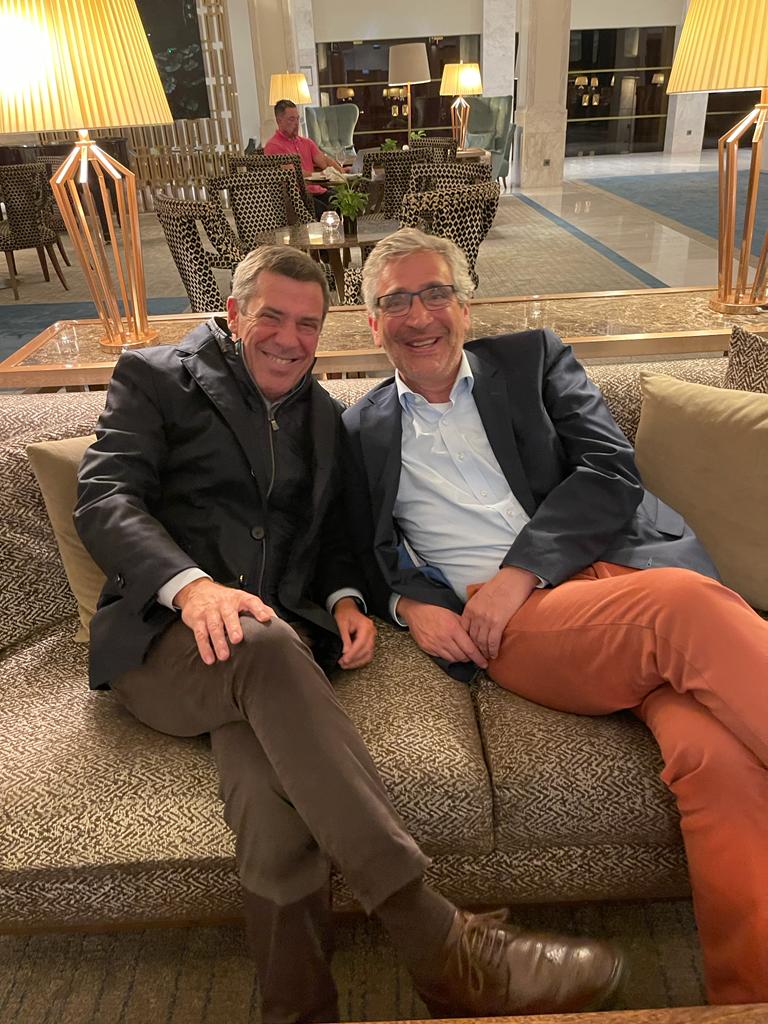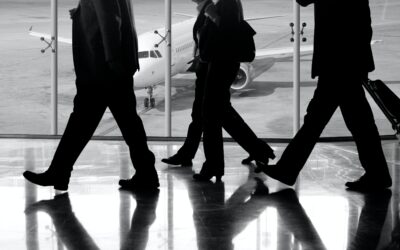 The land of a thousand lakes – Lothar Grünewald visited People Impact, one of our Swedish INAC Partners and discussed about business opportunities.
read more